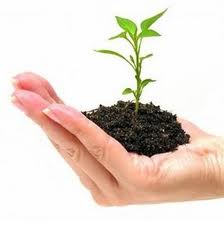 Many organizations are looking east to setup technology centers in India. While starting a technology company in India is not a complicated procedure but you do need professional assistance. It can take anywhere between 3 to 6 weeks to have all the necessary paper work to start business in India. The first step of operating your business through India is to form a Company in India.
If you are a foreign company looking to setup office in India, there are multiple options that you can choose. Some of them are listed below.
Setup a branch office/Representative Office/Project Office in India.
Setup as a foreign company's wholly owned subsidiary.
Setup as an Indian Company with a JV partner.
Whichever option you choose, you must consult a Chartered Accountant (equivalent of a CPA) for a professional advice. There are many ways in which one can setup an IT company in India. We will be detailing one of the ways to start the company. First and foremost bring on board a local contact who understands your business as well as Indian culture and legal systems. Once you have finalized your Indian contact, appoint a chartered accountant to handle all the formalities with the Ministry of Corporate Affairs (MCA).
To form a company in India, you need a minimum paid up capital of Rs 1,00,000 and two full time Directors. To become a Director, one needs to obtain the Director Identification Number (DIN) through MCA website. Once the DIN is obtained, a digital signature (DSC) for at least one of the Director has to be obtained. It is recommended that all Directors of the company have a digital signature. Every document that is uploaded on the MCA website has to be digitally signed by the Directors. The above procedure takes 2-6 days.
Once the DIN and DSC is obtained, the form for approval of Company name should be filed with the Registrar of Companies. Getting your company name approved may take between 2-7 days. Once you obtain the approval for the company name, you can start the process of company registration.
Company Registration requires filing of Form-1, Form-18 and Form-32 with the MCA website. Along with these forms, scanned copies of Memorandum of Association(MOA) and Articles of Association(AOA), Initial Directors' consent letter etc are also filed. Necessary registration fee must be paid online on the MCA website. The registration fees depends upon Authorized capital of the company with the minimum Fee being Rs 4,000/-. Stamp Duty fees is applicable to be paid on Memorandum of Association and Articles of Association. Once all the forms are filed and payment made successfully, the certificate of Registration is sent to the company's registered office. Obtaining the registration certificate can take between 2-7 days.
Once the certificate of registration is obtained, it is recommended to get the company seal made. While this is not compulsory, it is required when the company issues share certificates.
The next step is to obtain PAN (Permanent Account Number) and TAN (Tax Deduction and Collection Account Number). These are required as per the Indian Income Tax Act. PAN and TAN can be applied online on NSDL website. It generally takes 7-9 days to obtain these numbers.
Depending on the location of your business office, you may want to obtain Shops and Establishment registration number through local municipality. Profession Tax registration is required for the company (PTR) and for the employees (PTE) depending on the location of the office. Registration with Public Provident Fund Office (PPF) is required if the employee strength in your company will be 20+. The registration is free of cost but there is no online facility for the same and the registration can take between 15-20 days to complete. Registration with the ESIC is also required, if the staff strength is more than 20. Registration with Profession Tax office, PPF, ESIC can be obtained simultaneously.
In forthcoming articles we will talk about locating office space for your company, recruitment and talent management.
Locating office space and starting operations