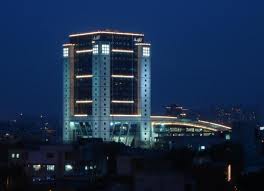 Continuing with our series about Starting a technology company in India, in this article we will look at setting up the office and starting operations. Once you complete the company registration formalities you should look for a location for your office. Since the company will be in technology domain, it makes sense to be around other IT companies. Cities like Pune, Bangalore, Hyderabad and Noida/Gurgaon are excellent choices to start an IT company. Mumbai is also a very good choice, but given steep real estate prices and high cost of living, it may not fit every pocket.
I personally have experience in locating office space in Pune and Mumbai so will be discussing that in detail here. Similar ideas can be applied for locating office space in other cities.
First and foremost, get a real estate consultant on-board. Make sure he has experience in dealing with commercial/office space and not residential properties. Ask for references and companies for which the agent has worked in the past.
Try to lease an office in the location where other IT companies are present. Generally such locations have a relatively better infrastructure and services such as Broadband Internet, Water supply, security etc. Also make sure good restaurants, hotels and residential projects are nearby.
If you are looking for a long term deal, enter into a 3-5 year lease. You should also add a sub-lease clause so that you can rent out surplus space in the initial years to save on rent. If you agree for a lock-in, you can get a good deal on the rent.
Commercial real estate prices in Mumbai are between Rs 100-400 per month per sq ft in central commercial districts like Andheri, Vile Parle, Vikhroli, Powaii for a fully furnished office. More prime locations like BKC will cost more in rentals.
In Pune, rentals are in the range of Rs 80 to 150 per month per sq ft. The infrastructure in Pune is not as developed as Mumbai so you may require Diesel Generators to make sure you have power backup.
Make sure the commercial property has adequate parking space (for cars and motor bikes) for both employees and visitors. In Pune, preferred mode of transport is a two-wheeler (Motor Bike).
The security deposit for commercial properties ranges from 3 to 6 months of rent. No interest is paid on such deposits.
Get the lease agreement registered with the registrar. This give the lease agreement a legal validity and comes good in case of any dispute.
The STPI (Software Technology Parks of India) scheme has been discontinued since 2011 hence there is no advantage in opening an office in custom bonded STPI parks. Rentals in such IT parks are at a premium compared to the market rate because of the income tax exemption.
For recruitment and setting up operations, get personally involved in hiring the management team. Once key people have been recruited, they can get with the activity of building their individual teams. HR consultants and job portal websites like Naukri.com and MonstorIndia.com are very popular for IT recruitment. Never shy away from asking for a discount when entering into a long term contract with HR consultants.