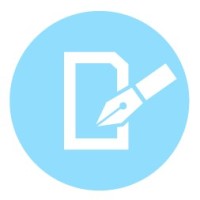 Employment agreement or contract is an important document that must be executed as soon as the CEO position is finalized. Majority of the time, startup CEO position is filled by one of the founders. It is still recommended that the startup CEO signs an employment agreement with the startup detailing his/her job title, duties, compensation & benefits as well as agreeing to Non disclosure, non compete, IP Assignment clauses etc.
Why is an Employment Agreement for Startup CEO important?
Even if you are one of the founders of your startup and own majority shares in the company, it is still recommended that you have a formal employment agreement with your company. Your investors will insist on an employment agreement anyways. Even if you don't want to raise money now, there are still many benefits of signing such an agreement.
It formalizes the job role and clearly spells out how much compensation will be paid out to the CEO in what form. It also details any stock options, incentives and paid time off that the CEO may be entitled to. It also makes sure that all IPs, company documents etc are assigned to the company and not disclosed by the CEO during or after the employment to unauthorized third parties. If you don't sign this document with the company and choose to exit the company, many issues such as severance, Intellectual property etc become open to negotiations. It may ultimately end up in litigation if either the CEO or the Company believes they are being treated unfairly. A CEO employment agreement can help avoid all such future hassles.
What are the important elements of a Startup CEO Employment Agreement?
Some of the key clauses that you will find in a Startup CEO's employment agreement (for that matter core team member's employment agreement) include:
Term of Employment
Majority of the employment contracts are "at-will". This means that the company or the employee can terminate the agreement anytime. However, for key positions, the employment agreement may have a binding employment clause extending from 1 to 5 years.
Compensation
Compensation includes the fixed base remuneration that will be paid fortnightly or monthly and incentives (both time and performance based).
Benefits
Benefits include paid vacation, medical and other insurance benefits. Other benefits depending on company policies may be added in the agreement.
Duties & General Services
These generally include the reporting structure, working hours, basic duties and other requirements for the CEO role.
Indemnification Clause
This clause indemnifies the CEO from any lawsuit brought against him/her because of his/her actions/decision as the company CEO while acting in good faith. Companies sometimes sign a separate indemnification agreement as well.
Non Disclosure Clause
This clause is added to protect confidential company data. This clause generally survives the termination of the agreement.
Non Compete Clause
This clause may be added in the employment agreement which prohibits the CEO from either starting a company in the same line of business or working with existing customers and vendors. The clause generally has an expiry date. Most non compete clauses are valid for 6 to 24 months post employment termination. Depending on the local laws, non-compete clauses may not be totally enforceable.
Non-solicitation of Employees, Customers and Vendors
This clause prohibits the CEO from recruiting (directly or indirectly) existing employees, customers and vendors for a specific period of time post employment termination.
Intellectual Property Rights Assignment
All IPs created during the employment are assigned to the company. This is generally a prerequisite before any investor will even consider funding the start-up.
Termination Clause
Most of the start-up employment agreements are "at-will". This generally means that both the company and the employee can terminate the agreement any time without assigning any reason. However, it is reasonable to expect some notice period put into the agreement for handover and knowledge transfer. Severance pay may also be part of the termination clause.
Equity Clawback Clause
While this is not a norm, many start-ups now add an equity clawback clause where stock options and other benefits already paid to the employee need to be paid back to the company in case of drop in performance or missing milestones. Again this is generally not included in the employment agreements of start-up CEOs. However some investors may insist on this clause as a prerequisite for funding.
Litigation Co-operation Clause
Litigation or other regulatory requirements may require the start-up CEO to co-operate and devote his/her time even after the employment termination provided that such litigation is related to a matter during the tenure of the CEO.