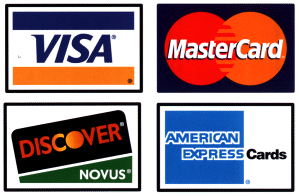 When it comes to startup funding, most entrepreneurs fail to secure angel or venture capital funding. There is always an option to raise money from banks or family. However, in India, most banks won't fund a startup unless the founder(s) can pledge substantial personal assets. Raising money from friends and family is not always possible. So what other options do Indian entrepreneurs have? One very tempting option is to use personal credit cards. Should entrepreneurs in India use this option?
Credit cards are easily issued to salaries professional in India. So while you are still at a job, apply for 2 or 3 credit cards (one at a time though). You'd be surprised to know that no bank in India will issue you a credit card if you don't have an office address. So if your working on a stealth startup from home, forget owning a credit card soon. There are various cards in the market that offer cash back, reward points, frequent flier miles etc. Choose the one that make sense for your company's needs. Most of these cards come with no annual or joining fee. Credit cards companies usually provide a 50-52 days credit free period for all purchases done using the card. If the amount due on the card is settled in full, there are no finance charges that are to be paid on the card. Hence, use your credit card only when you are confident to clear the balance on or before the due date. This means credit cards should not be used to fund product development, research etc. where returns on investment may take months or years. However, there are still areas where you can use credit cards to not only enjoy credit days but also can avail various savings and rewards that card companies offer on transactions.
Funding Asset purchases
Most assets for a startup (Computers, Software, Printers, Servers, etc.) can be purchased online through various e-commerce websites. These websites not only give various discounts on using credit cards for payment but also allow you to convert the purchase into interest free EMIs. It makes sense to purchase your assets using your credit card and spread the payment over 6 to 9 months. What's more many credit cards offer free theft insurance on goods purchased through these cards. So you not only get discounted price and EMI but also free insurance.
Working Capital requirement
While you may not be able to fund your entire working capital requirements using personal credit cards but can certainly manage cash flow in a better way. Most of the utility bills, fuel expenses, dining and entertainment expenses, business stationary, travel expenses, subscription fees etc. can be charged to your credit card there by freeing up your cash for other urgent needs. For Fuel expenses it is advisable to go for credit cards that waive fuel surcharge. Most of the utility providers treat credit card payments as ECS and give 1 to 2% discount on the bill.
If you outsource some or part of your work to other companies through online freelancing websites, then you can also pay these vendors using your credit card online. You also receive cash back, airline miles or reward points on all these transactions which result in further savings.
It is important to note that credit card companies usually charge very high interest rate (30-37% p.a.) on revolving credit. Revolving credit occurs when you choose to pay less than the total amount due on the card. All benefits talked above usually become meaningless if you do not settle the total amount on the card before or on the due date. Also a credit card default affects your personal CIBIL score.
However, a disciplined use of credit card can not only provide your business with short term funding but also give you savings and rewards.