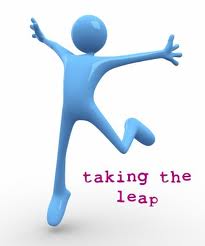 So you have this awesome idea that you always wanted to execute. You have talked to a lot of people and prepared a business plan around it. You think there is a market and that the business will be profitable. Well that is great, however, before you quit your day job and plunge into business full time, there are few important things that you must look at.
MindSet
Entrepreneurialism is a way of life. The thinking process requires a lot of training and change especially if you are coming from an employment background. Consider this – As an Entrepreneur, you should be willing to do every business task to achieve your goals. Often businessmen learn this the hard way. In the employment days you have a staff to take care of lot of issues. Be it taking a photocopy, to liaising with various Government departments for necessary clearances/licenses. As an Entrepreneur, you may have to do lot of these tasks on your own. To understand your business, you must be well experienced with the fundamental tasks of your business which can only be achieved by actually performing them. We often hear how a thriving family business went bust soon after the second generation members took charge. The primary reason for such failure is that the second generation members have never performed the basic tasks of business and hence their understanding of the family business is superficial. If you want to be a successful entrepreneur, try and have a first hand experience of all basic tasks of your business. Statistics have shown that successful entrepreneurs are very flexible and willing to bend the rules (not break them) to achieve their goals.
Self Discipline
One of the primary reasons that one wants to start his or her own company is because they hate their job, especially their boss. While this may not be in itself be a bad reason to start a business, however, make sure this is not the primary reason for starting your venture. Everyone hates being supervised and being told what needs to be done. Constantly meeting deadlines can be challenging and often stressful. However, being your own boss can be even more challenging. Imagine no one to tell you what needs to be done, no deadlines! It requires a great deal of self discipline to spend a productive day at your business. Do you generally work unsupervised in office? Do you decide your to-do list and prioritize the important tasks? Setting guidelines and discipline for others is easy, however doing the same for oneself is very challenging. A successful entrepreneur is always self disciplined.
Self Driven
A successful entrepreneur is always self driven and self motivated. Setbacks in business are very common and unlike a setback in a job, business setbacks are more challenging to overcome. As an entrepreneur, you not only have to motivate yourself but also your team. And this is easier said than done! Every successful entrepreneur goes through such setbacks and those who persist come out with a success story to share.