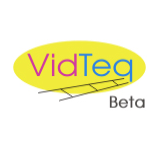 Bangalore-based VidTeq India Pvt Ltd has raised an undisclosed sum in its first round of venture capital funding. KITVEN, a venture capital fund managed by the Karnataka Asset Management Co Pvt Ltd is the VC funding the deal. The investment has been made through KITVEN Fund II, a $5.3 million venture capital fund managed by Karnataka Asset Management Company. KITVEN does seed funding and early stage investments in India. The firm invests in companies operating in the field of information technology, bio-technology and nano-technology.
VidTeq provides VideoMap based web solutions on its Patented VideoMap technology. Their clients include Builders, Schools, Colleges, Hotels and Resorts. VidTeq started its operations in 2008. It plans to use the funds for improving its sales and marketing team and making the Mobile app live.
Earlier KITVEN funded $600,000 USD into Sloka Telecom.